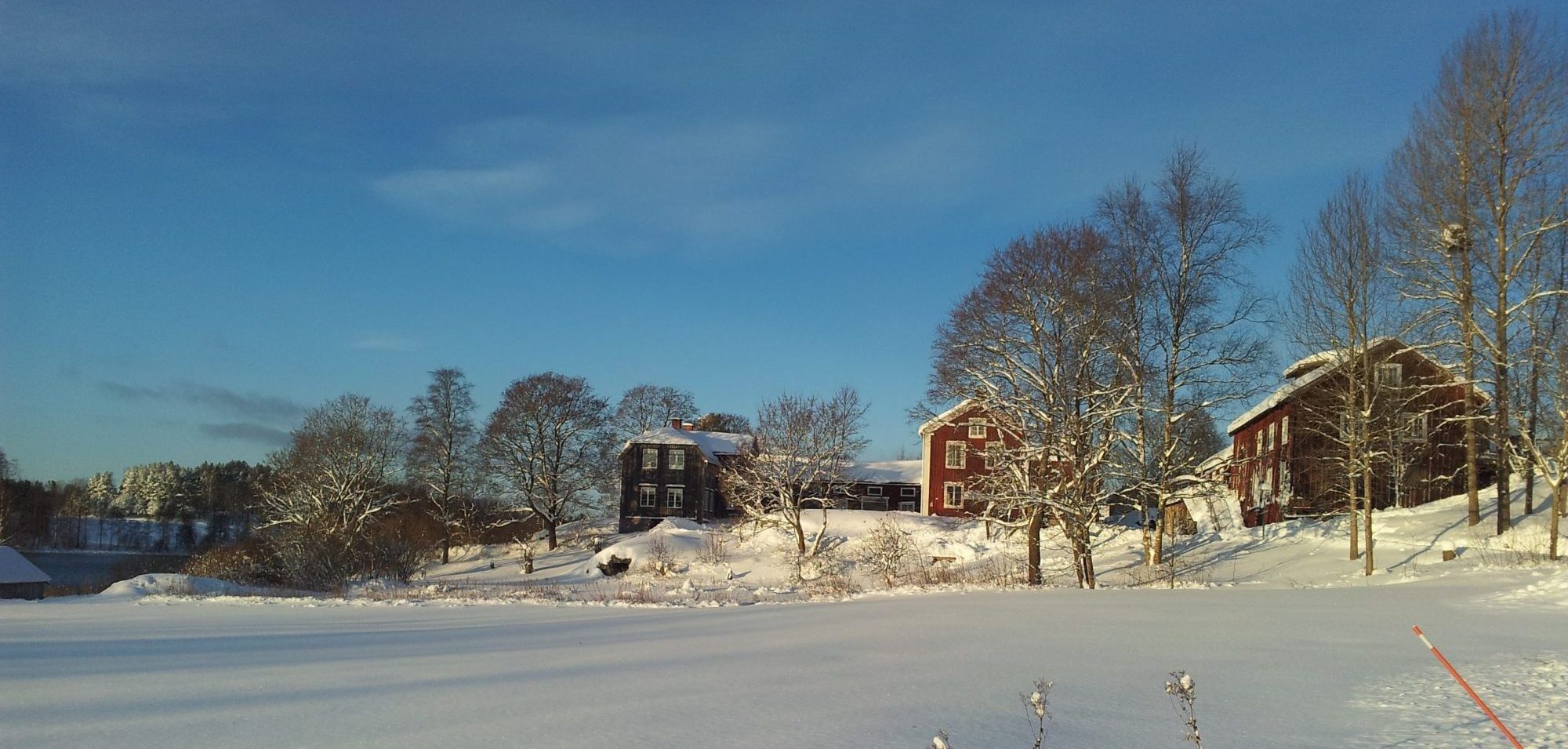 Arrival to Stockholm Arlanda airport, transfer to Näsviken close to Hudiksvall, less than three
hours drive. Check in at Frägsta Kulturgård one of the farmhouses in Hälsingland.

Dinner at the italian restaurant in the farm and overnight in the historical building from the 1800. 
Breakfast and departure for the days excursion, drive to Ljusdal 
where one of the largest rivers of Sweden pass "Ljusnan". Following
the river we drive northwest and finally reach the Decorated 
farmhouse of Hälsingland "Bommars". We are introduced to the 
amazing history of the place by the owners that finish the visit offering some coffee and cake.
At lunch time we make a stop in Ljusdal to eat our lunch. Next visit bring us to the border district between Hälsingland and Dalarna, we visit the farm "Bortom åa" a remote forest village, the area that as colonised in the 1600s by Finnish immigrants. Its main farmhouse, built in 1819 and extended in 1835, was originally enclosed by a second house and farm buildings but these were moved further away at the end of the 19th century.
Next stop will be down south in Järvsö where we check in at hotel or farmhouse close to Järvsö. Next morning after breakfst we visit the decorated farm house Kristofers in Stene, with two houses and service buildings arranged around three sides of the courtyard, is on the outskirts of the village of Stene. It was reconstructed in the early 19th century.
| | | |
| --- | --- | --- |
| | | |
| Bommars in Letsbo | Bortom Åa Fågelsjö | Kristofers in Stene |
The tour ends in Järvsö from where it is possible to continue the stay or go back to Stockholm for return.